Collection Calls
To view a list of collection calls that need to be made, click Collection Calls from the Operations screen in SiteLink Web Edition.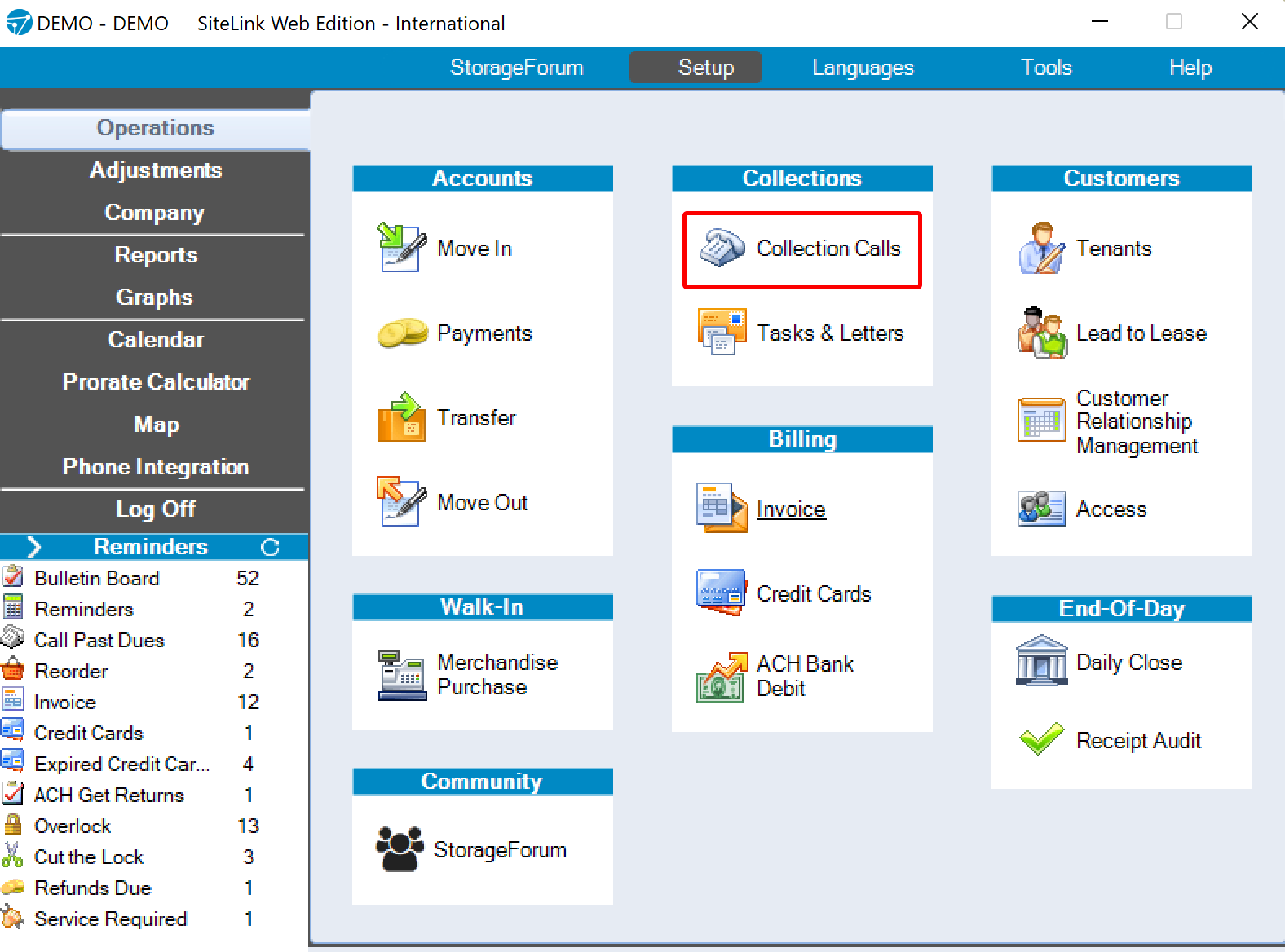 Collections Call tasks are managed from your Past Due Schedule. To start a collections call, just double click on a tenant from the Collection Calls list. On the next screen you can
Review unpaid charges

View payment and ledger histories

Change the tenant's address

Enter notes
Each time you make a call, we recommend entering a note. These notes are the best way to track your efforts and any communications related to this tenant's account.
When you return to the Collection Calls screen, the tenant's name will turn gray and be highlighted in light blue to indicate they have been contacted.

Tasks & Letters
To view other past due tasks that need to be completed, click Tasks & Letters from the Operations screen.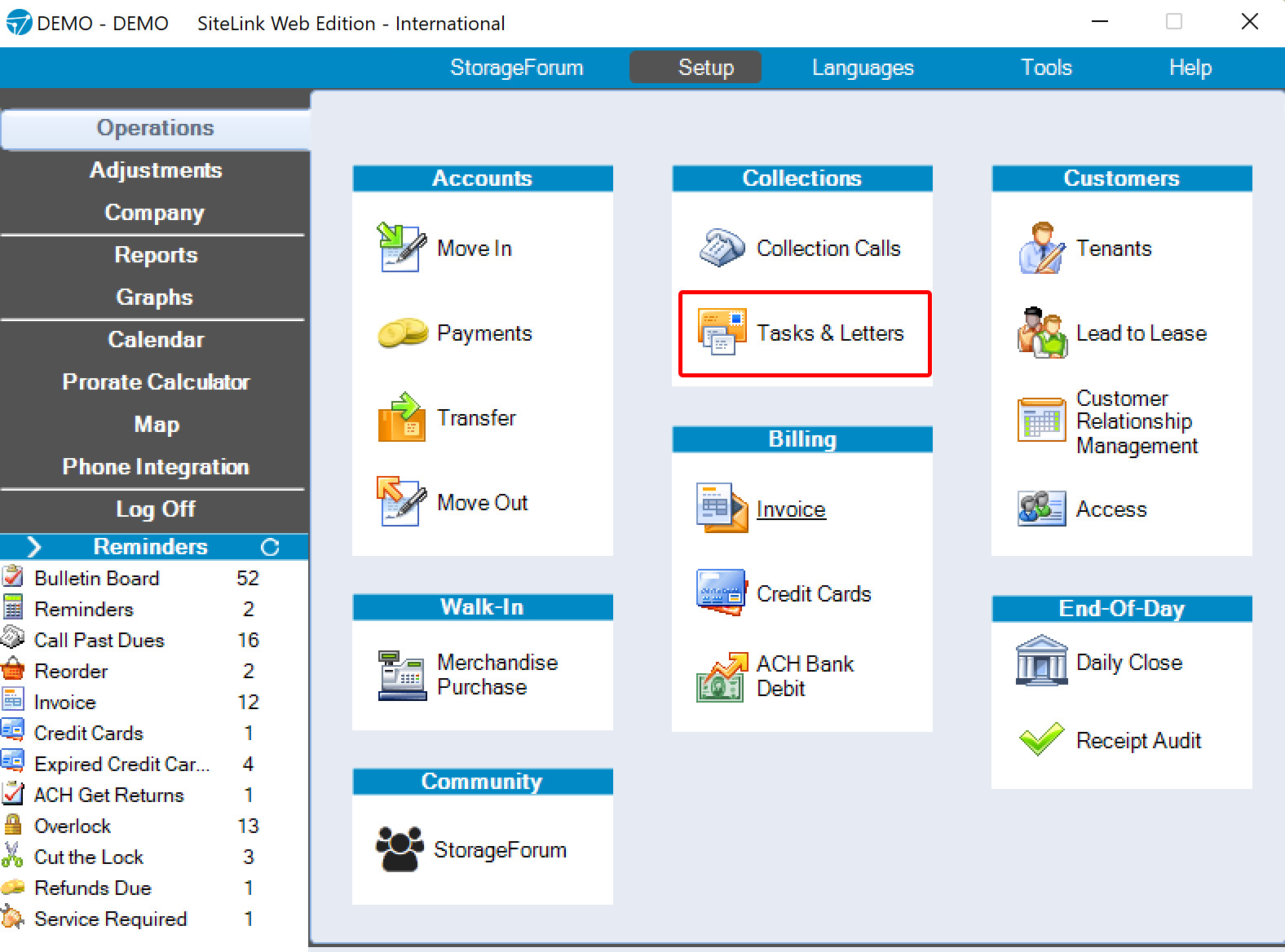 You will see a list of all of your past due events based on your Past Due Schedule.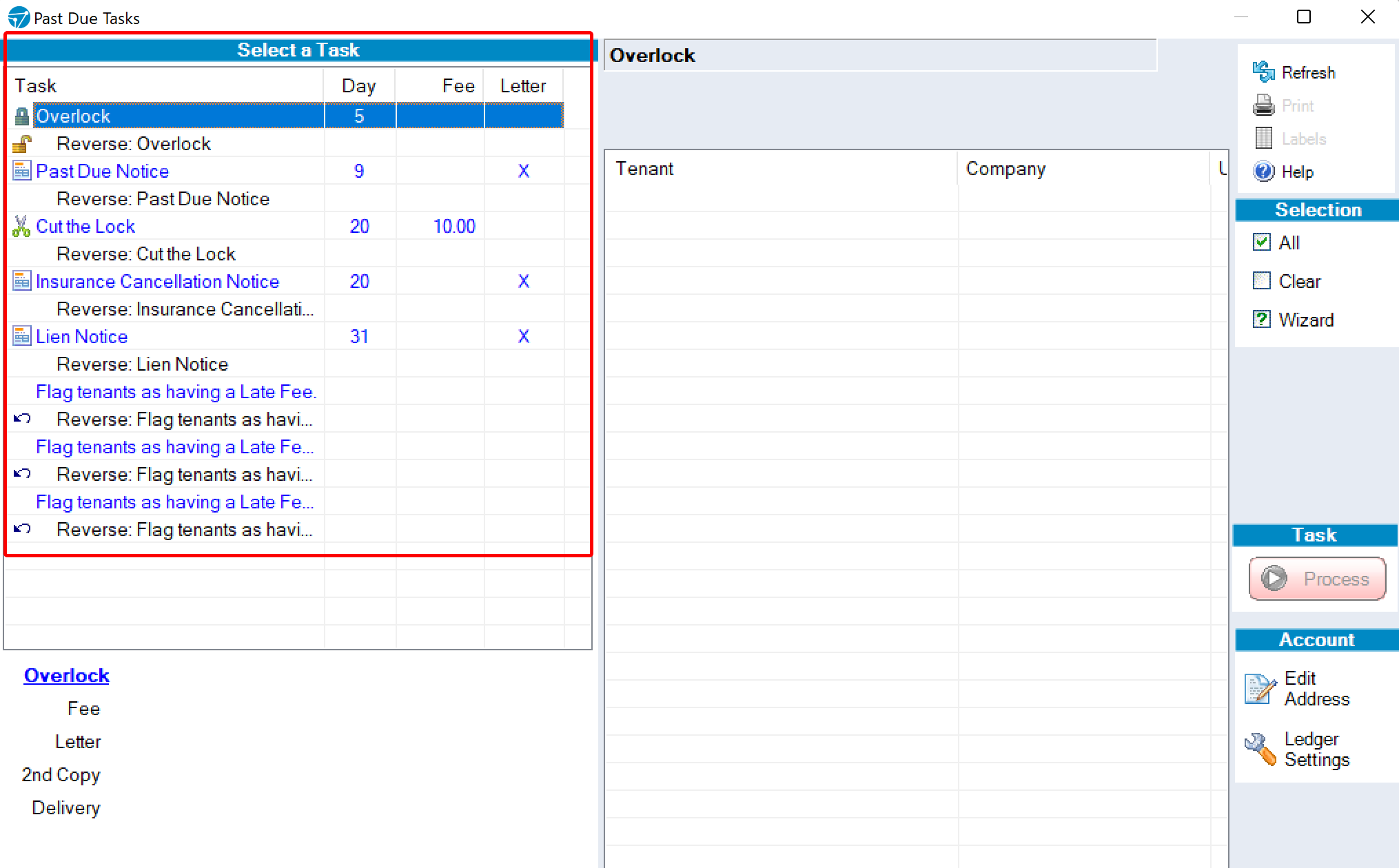 Click a task you want to perform. You will see a list of tenants that should receive the letter or fee. To perform the task, just select the tenants, then click Process.

For letters, print or email will be preselected depending on the tenant's preferred document delivery method. Click Custom if you want to change these options. Click Process to send or print the letters.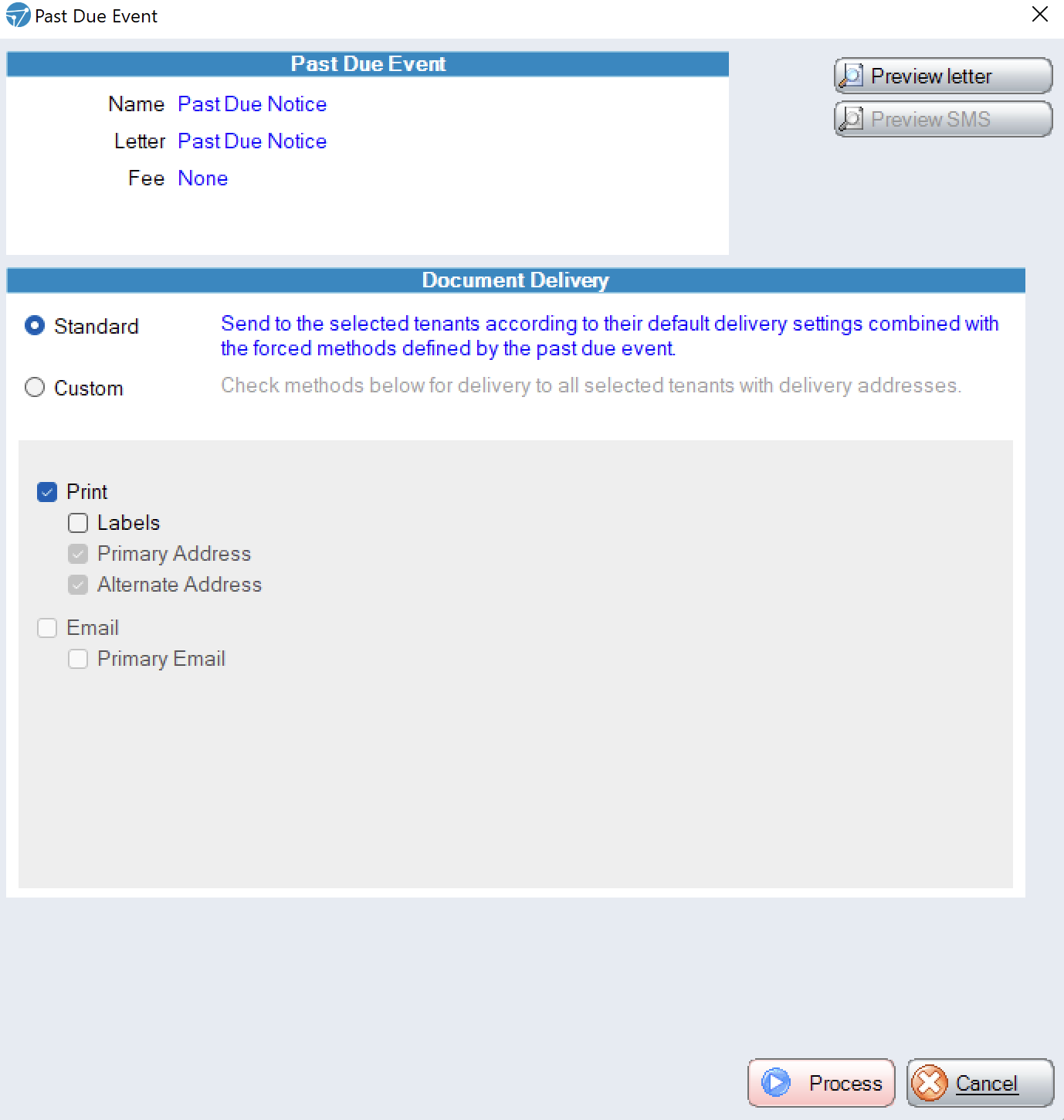 Repeat these steps for other pending tasks.