Access Zones allow you to group Access Points together and assign zones to tenants so they have access to the correct Access Points.
Create an Access Zone
You can create an Access Zone by navigating to the Access page in SiteLink.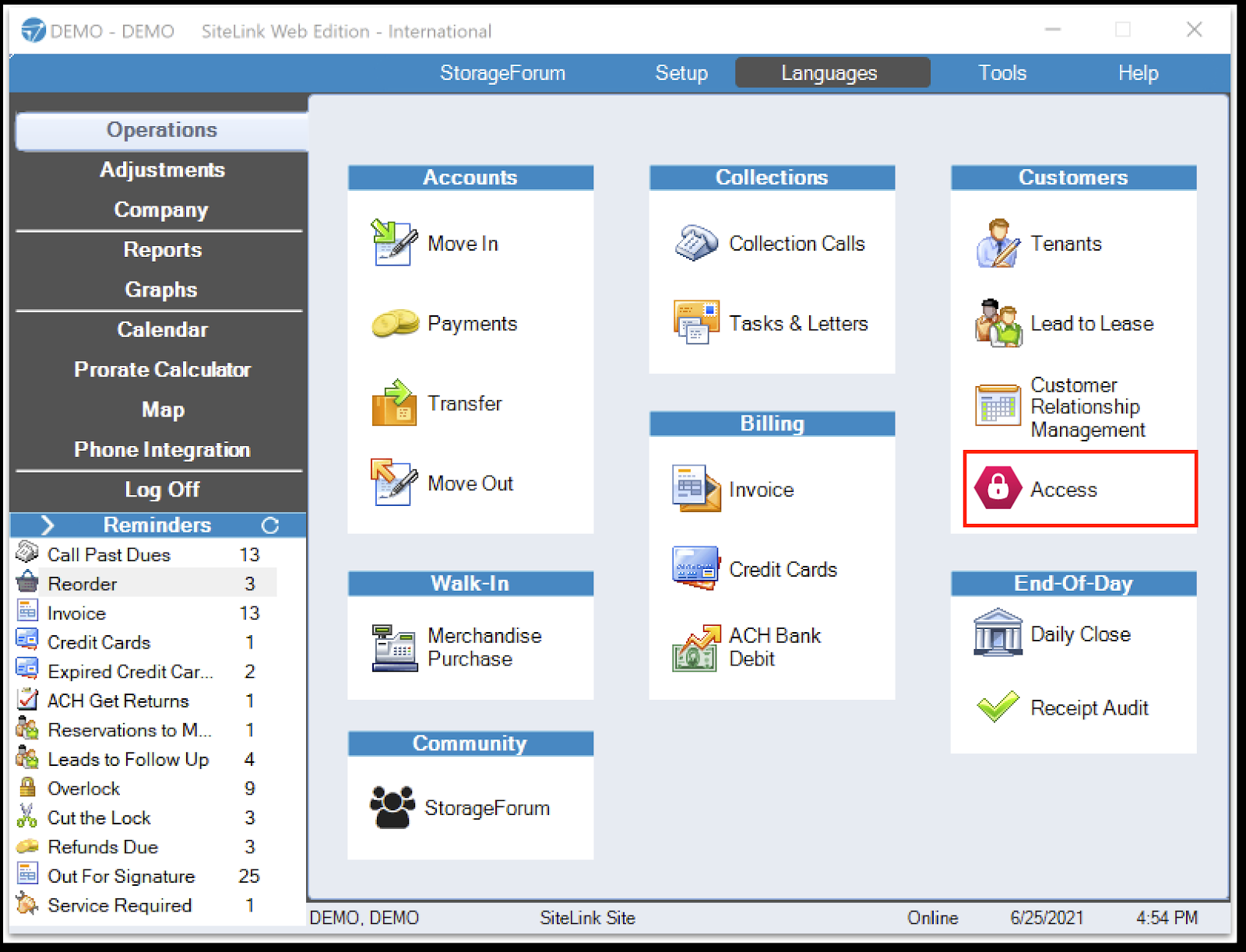 Click Settings.

Click the + button to create a new Access Zone or the pencil icon to edit an existing Access Zone.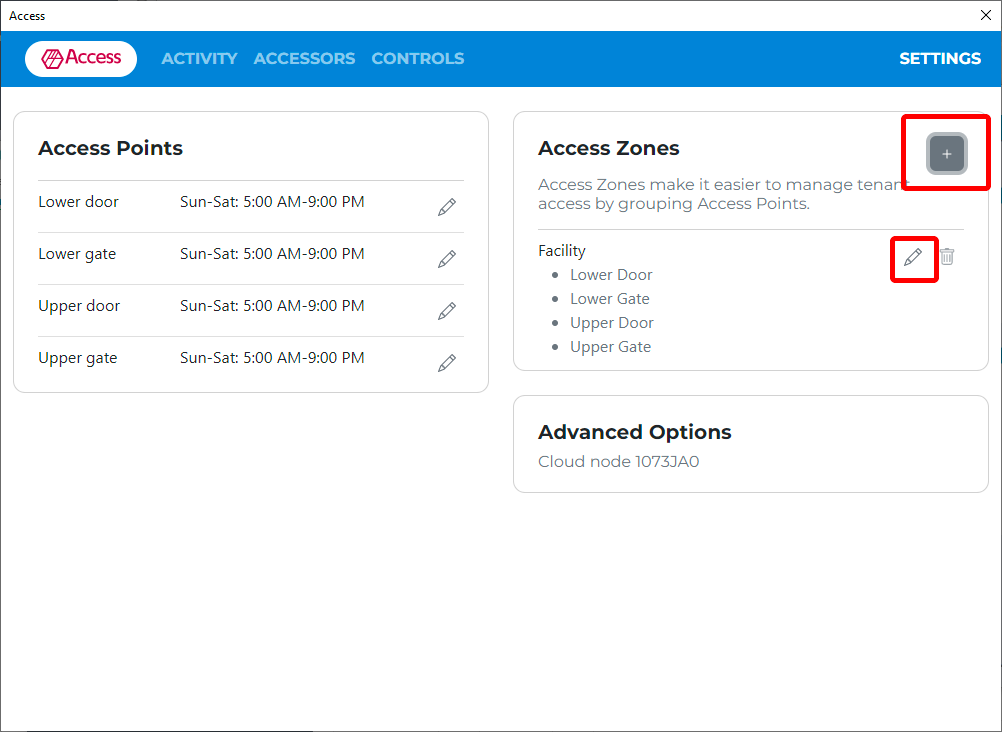 Enter a name for the Access Zone in the Name field and check the boxes for the Access Points that should be included in the Access Zone. Click Save to create the new Access Zone.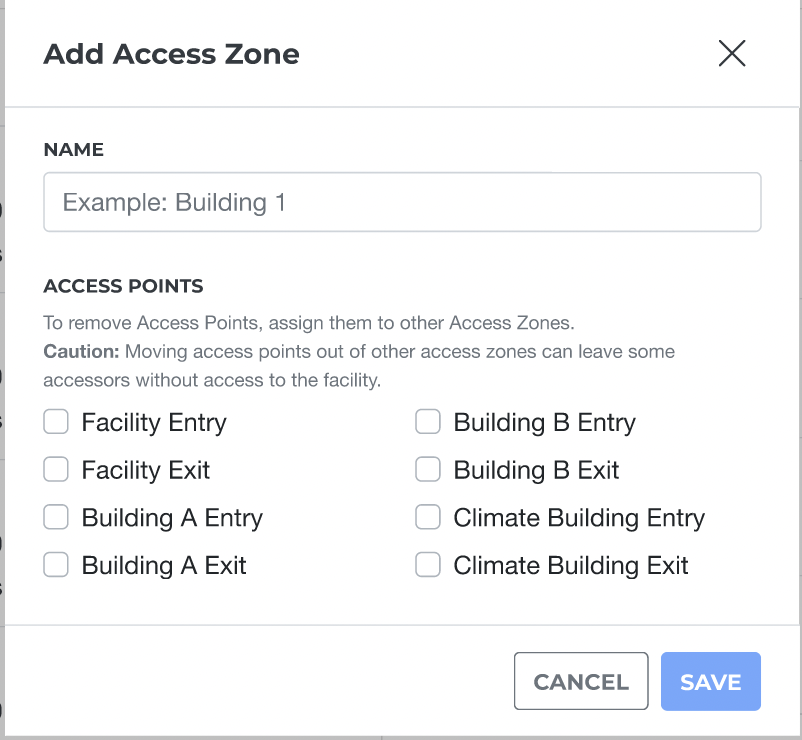 Assign Access Zones to tenants
You can then assign Access Zones to individual tenants by clicking their name from the Accessor or Activity page to open the Accessor sidebar and checking the Access Zone/s they should have access to.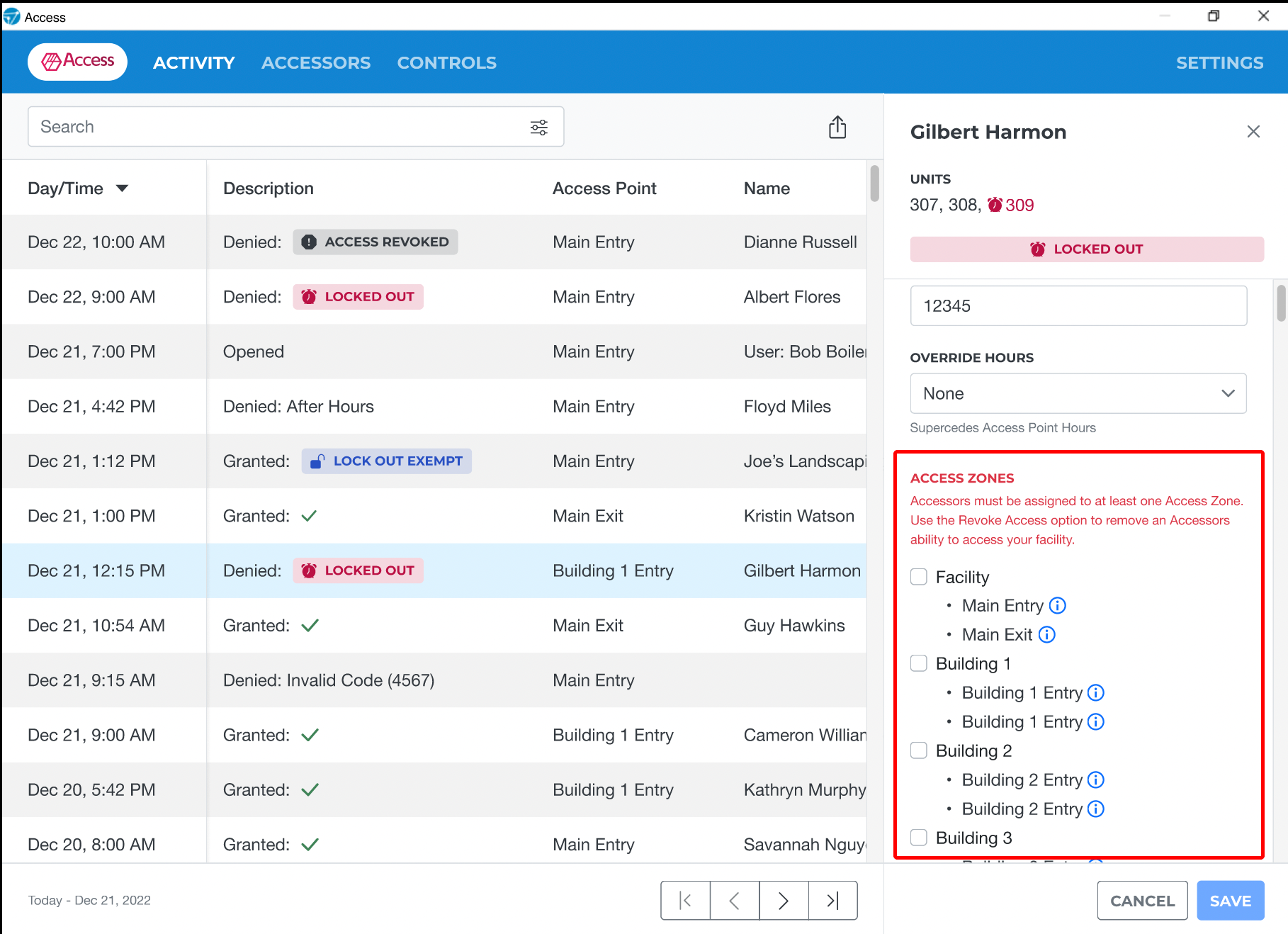 Click Save when you are done making changes.